ATV Trailer to haul your leaves, dirt or firewood. Make life easier.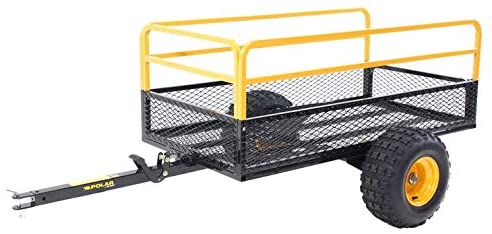 Perfect for yard projects, hauling firewood or ice fishing
Effortlessly haul sand, gravel, dirt or leaves
Versatility and strength for your hauling needs
1500 pound load capacity
Easy to store and maneuver
Quickly hook up to ATV, UTV, lawnmower or snowmobile
ATV Trailer Specs:
Solid steel floor and frame with removable steel side rails and tailgate
Dimensions: 85″ (L) X 48″ (W) X 30″ (H)
Bed: 56″ (L) x 30″ (W) x 15″
Weight: approximately 150 pounds
4-ply pneumatic tires
workingmangear.com No email sign ups. No annoying pop ups. Just find what you're searching for.