Walk Behind Concrete Saw for the most demanding concrete cuts. Like a hot knife through butter.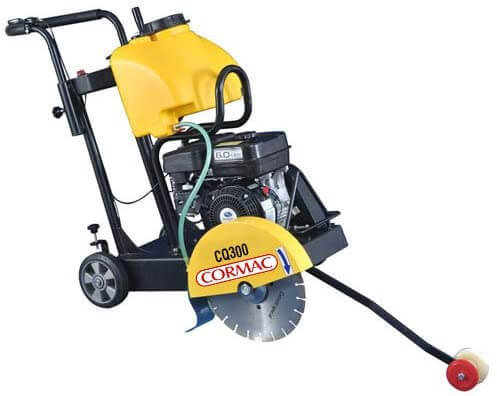 Strength, durability and performance when cutting concrete or asphalt
Perfect for driveway repair, plumbing installs or sidewalk fixes
Easily make straight or curved cuts
Cut through concrete, brick, bluestone and granite
Start cut easily with a concrete saw first
Walk Behind Concrete Saw Specs:
Lift up blade guard design to provide easy blade replacement
6.5hp 4 cycle, single cylinder gas powered engine
Up to 14″ blade length
Always use with protective eye, ear and mouth safety gear
Thank you for visiting WorkingManGear.com No annoying ads. No email sign up. Just find what you're searching for.