Liberty Handgun Safes securely protect and conceal your firearm at home, work or camping. The most responsible way to ensure gun safety.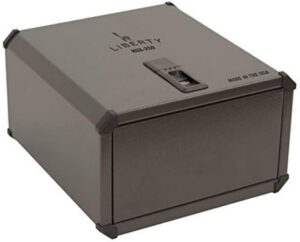 Store 1 to 2 handguns, ammo or other valuables
Protects firearms, passports and cash
Portable, compact and lightweight design
Slim lined to to fit under car seats, office drawers or night stands
Tamper resistant key or fingerprint access
Biometric fingerprint option available
Liberty Handgun Safes Specs:
High quality steel construction
LED battery powered light
Item weight: around 10 pounds
Thick foam interior padding
Includes steel cable to secure to solid object
workingmangear.com No annoying ads. No email sign ups. Just find what you're searching for.