Swiveling Hunting Chair to get that perfect shot.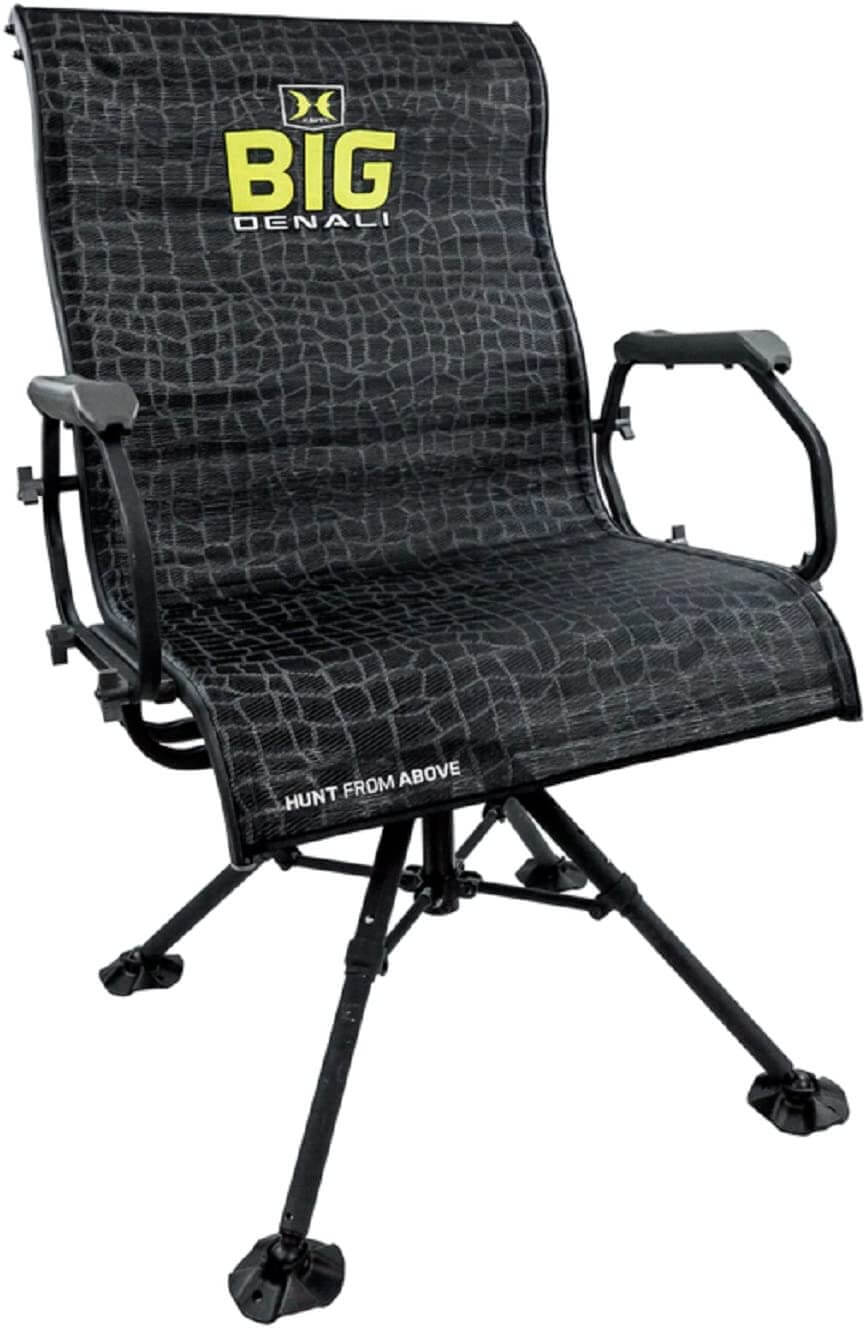 Perfect for hunting, fishing and camping
Easy to use in a deer blind, tree stand or shooting prairie dogs
Extra wide comfort when wearing cold hunting gear
Swivel silently 360 degrees for any angle shooting
Contoured back allows for sitting hours on end
Swiveling Hunting Chair Specs:
Moveable legs for use on uneven terrain
Adjustable seat height
Weight: approximately 25 pounds
Minimal assembly required
Capacity: up to 325 pounds
Thank you for visiting WorkingManGear.com. No annoying ads. No email sign up. Just find what you're searching for.