Jumping Jack Compactor for providing the proper base for your project. Work smarter, not harder.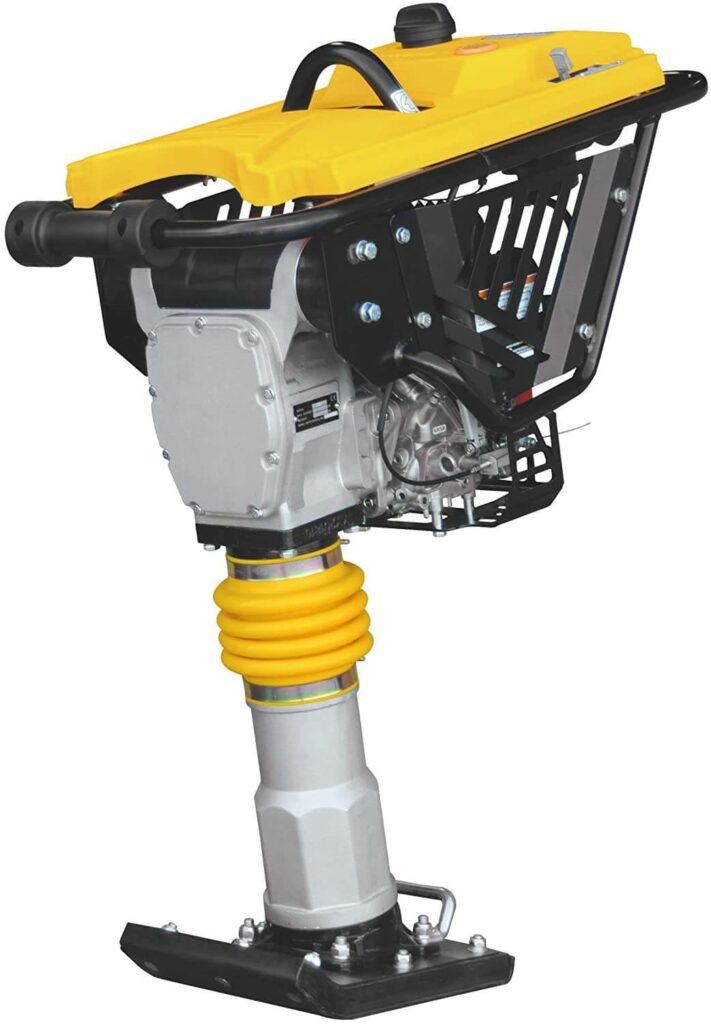 Faster and easier than using a hand tamper
Proper preparation for retaining walls, foundations, trenchwork and more
Better compaction compared to vibrating plate compactors
Creates the proper stable, non moving foundation
Excellent for small areas where you can't get a sheep's foot or roller into
Perfect for landscapers, rental services or the DIYer
Jumping Jack Compactor Specs:
3 horse power small engine

Compaction force of 3350 lbs. per square ft.

Shoe Size: 13″ x 11″
1 gallon fuel tank
Weight: 150 pounds
Thank you for visiting WorkingManGear.com No annoying ads. No email sign up. Just find what you're searching for.