Skid Steer Pallet Forks to pickup just about anything. Perfect for the shop, warehouse or on the farm.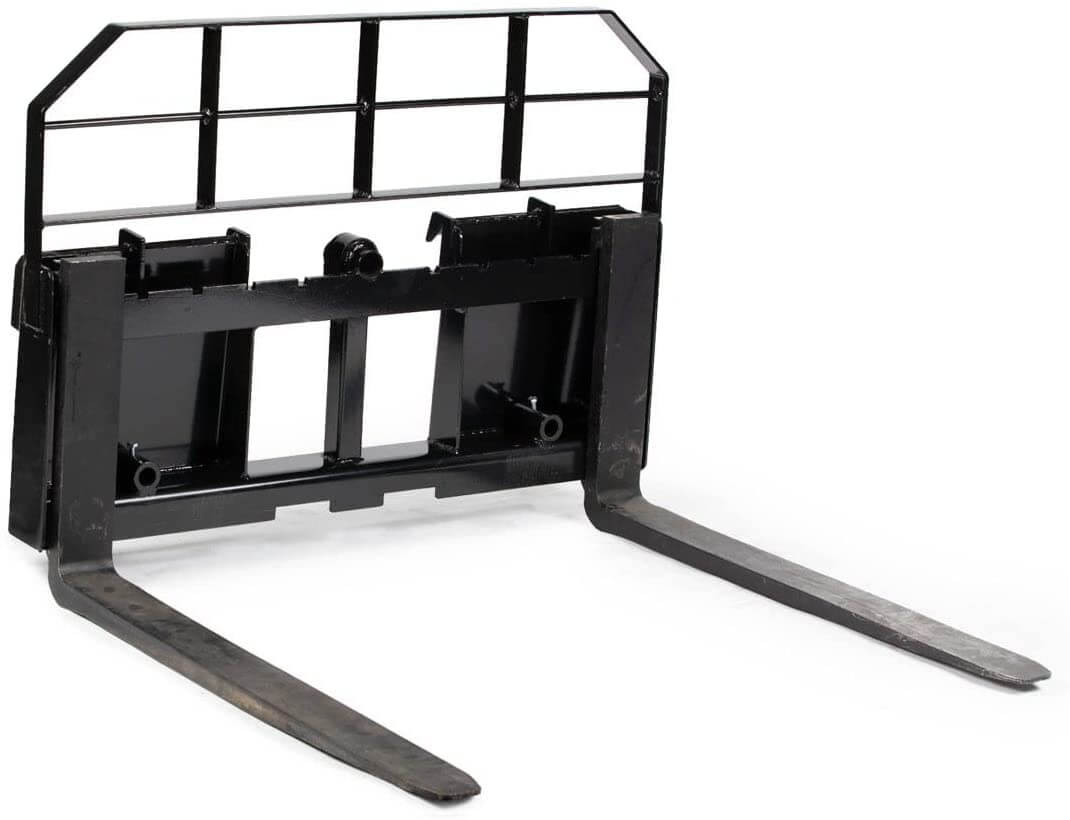 Superior design fits almost all skid steers, loaders, and tractors
Easily use to pick up pallets, logs, hay bales or vehicles
Quickly converts your skid steer into a fork lift
Adjustable pallet forks to fit any size pallets
Lift up to 5,500 pounds
Skid Steer Pallet Forks Specs:
Lift up to 5,500 pounds
Adjustable fork blades from 6 to 44 inches
Fork Blades Dimensions: 42″ x 1.25″x4″
Weight: approximately 400 pounds
Thank you for visiting WorkingManGear.com. No annoying ads. No email sign up. Just find what you're searching for.