Reel for Extension Cord is the perfect addition to any shop.  Bring power to your projects.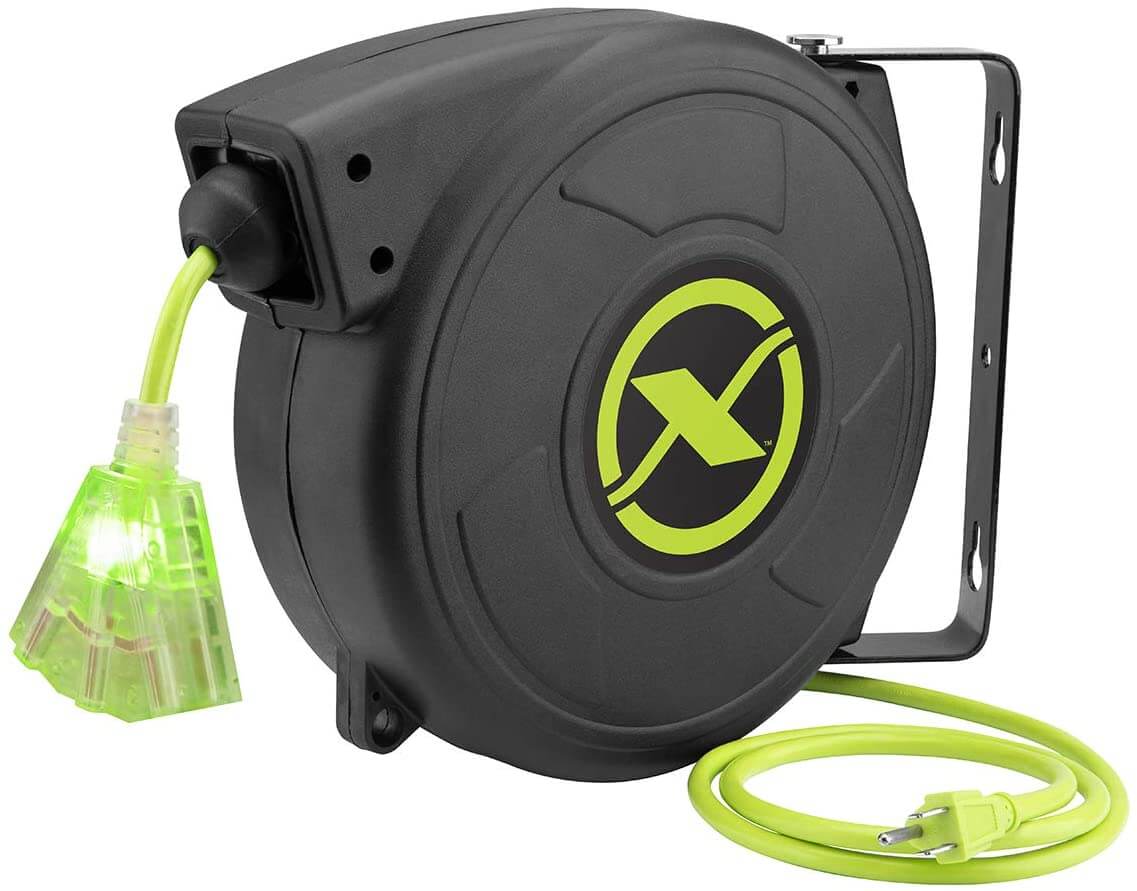 Mount to wall, ceiling or work bench
Easy access to power anywhere
Retractable for fast storage
Available in 25, 50 or 100 foot lengths
Flexible cord works well in colder temperatures
Power indicator light
Adjustable cord stopper
1 foot increments
Grounded terminals
Thank you for visiting WorkingManGear.com. No annoying ads. No email sign up. Just find what you're searching for.