Skid Steer Grapple to pick up just about anything. Perfect for tree service companies or on the farm.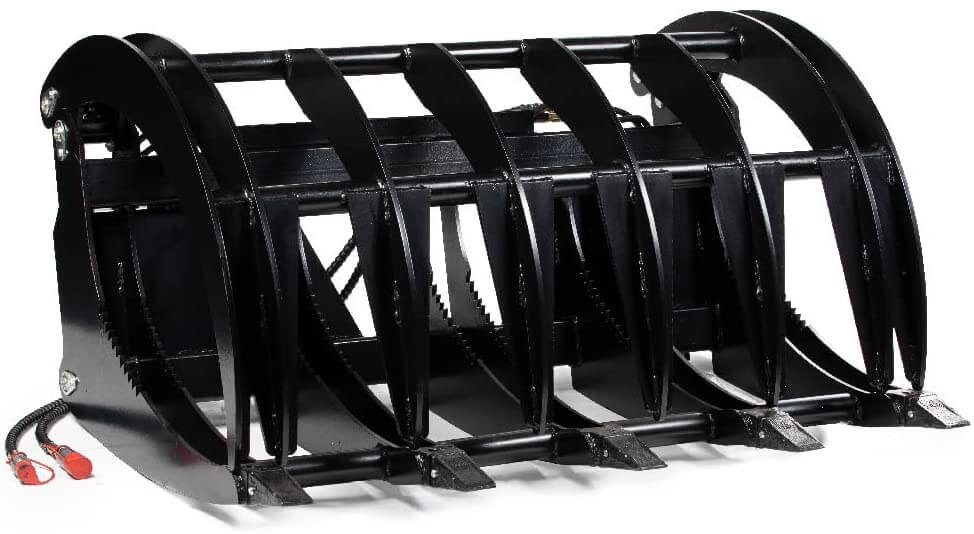 Superior design fits almost all skid steers, loaders, and tractors
Use to clear out large rocks, thick brush, or debris from your property
Perfect for the farm or tree service companies
Replaceable teeth
Skid Steer Grapple Specs:
Weight: 935 pounds
Width: 60″   Opening Width: 50″
Teeth thickness: 1/2″ steel   Length: 36″
Made from heavy duty thick steel
Easy-to-grease pins, bushings, hoses, and couplers are also included
Thank you for visiting WorkingManGear.com. No annoying ads. No email sign up. Just find what you're searching for.